LoafNest Non-Stick Silicone Mesh Liner [LINER ONLY]
Regular price

Sale price

$99.00
Perforated Silicone Liner for crunchy crust all around

Non-Stick for mess-free and easy clean bread making

Made in France, durable for thousands of uses

High Temperature Silicone Liner safe for use up to 260°C / +500°F

Only for use with LoafNest, Incredibly Easy Artisan Bread Kit (sold separately)
[split_description]
LoafNest liners are made with glass fibers reinforced High-Temperature Resistant Silicone. Perforations allow better heat transfer and allow moisture to escape at the bottom, giving a crunchy crust and giving that professionally baked texture on the bottom. 
LoafNest Silicone Liner is non-stick and easy to peel thanks to the silicone material and its flexibility. 
LoafNest silicone liners are Made in France, by Demarle, who are known for their pioneering Silpat baking mats. 
LoafNest Silicone Liner adheres to EU and US FDA standards for food contact safety. 
LoafNest Liner is designed to last at least 1000 uses and with care as instructed, can last up-to 2000-3000 uses.
LoafNest Liner is designed to be used as a part of the LoafNest Incredibly Easy Artisan Bread Kit.
Share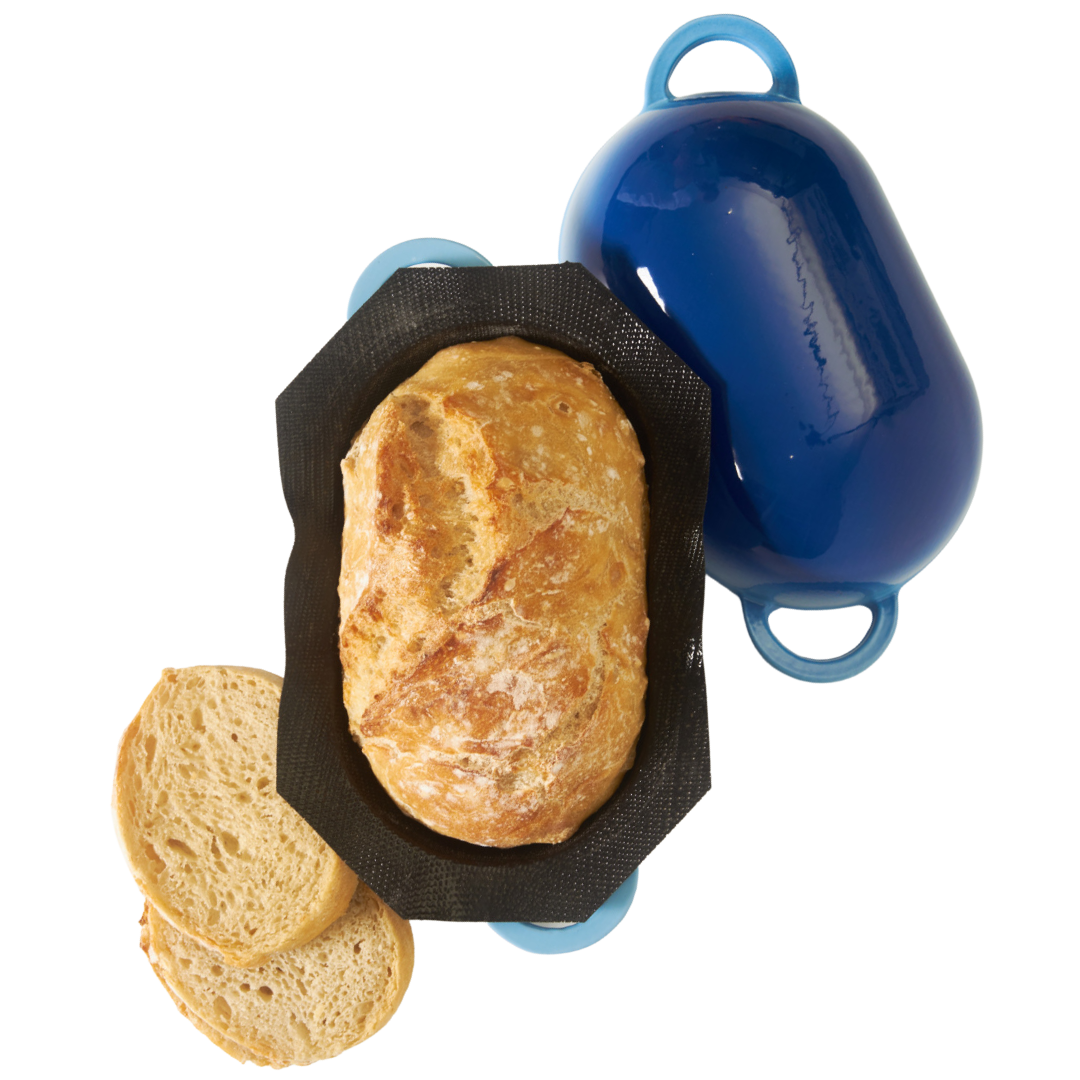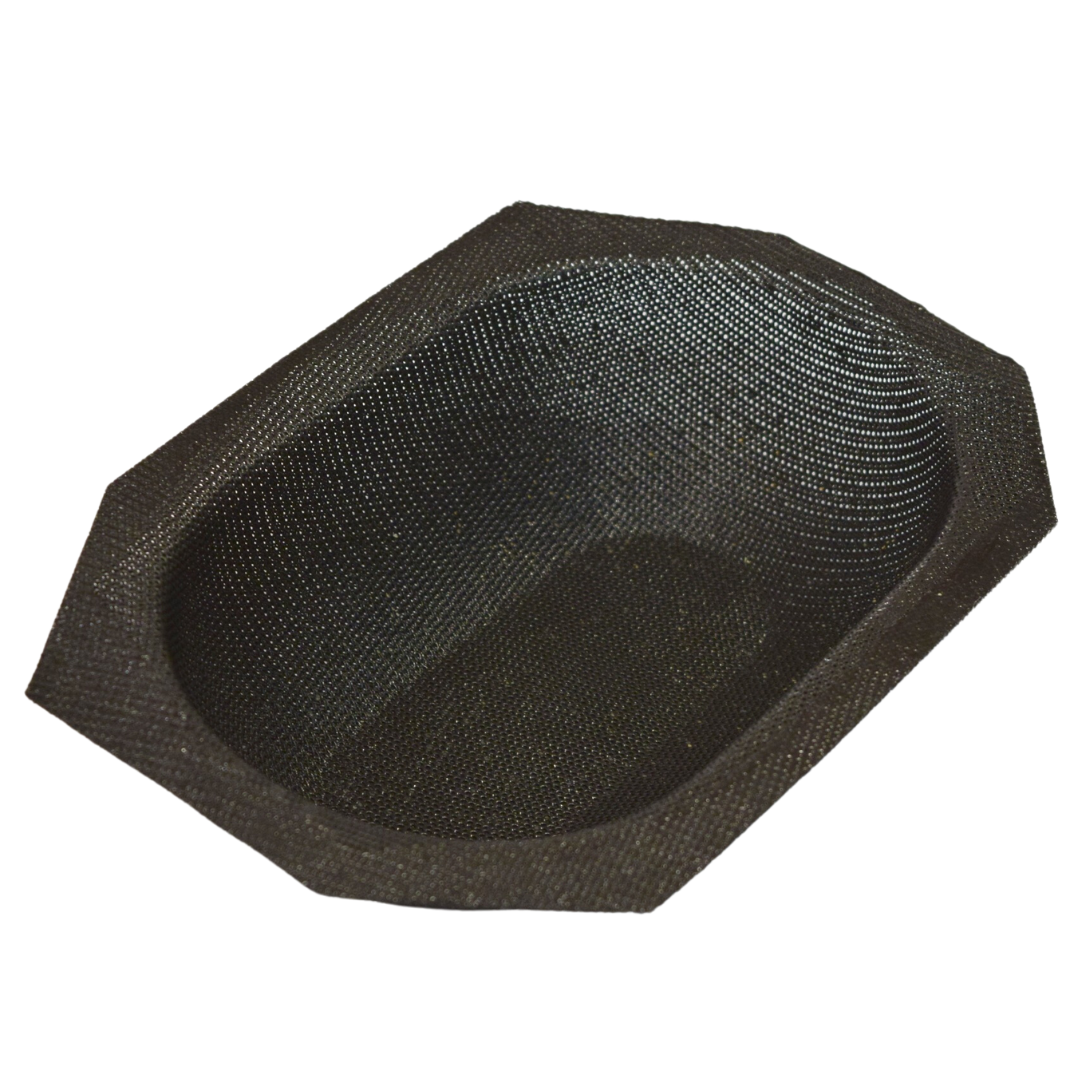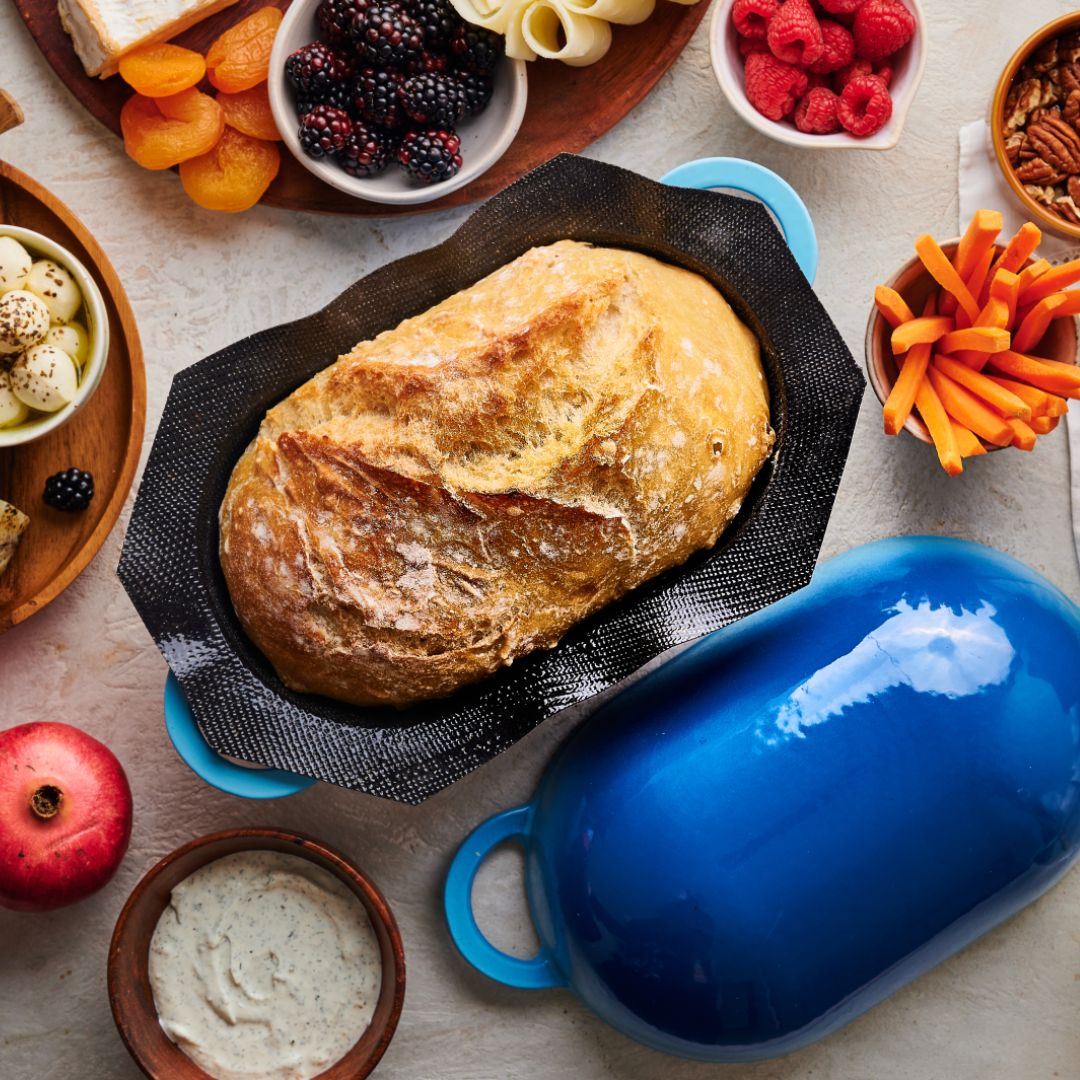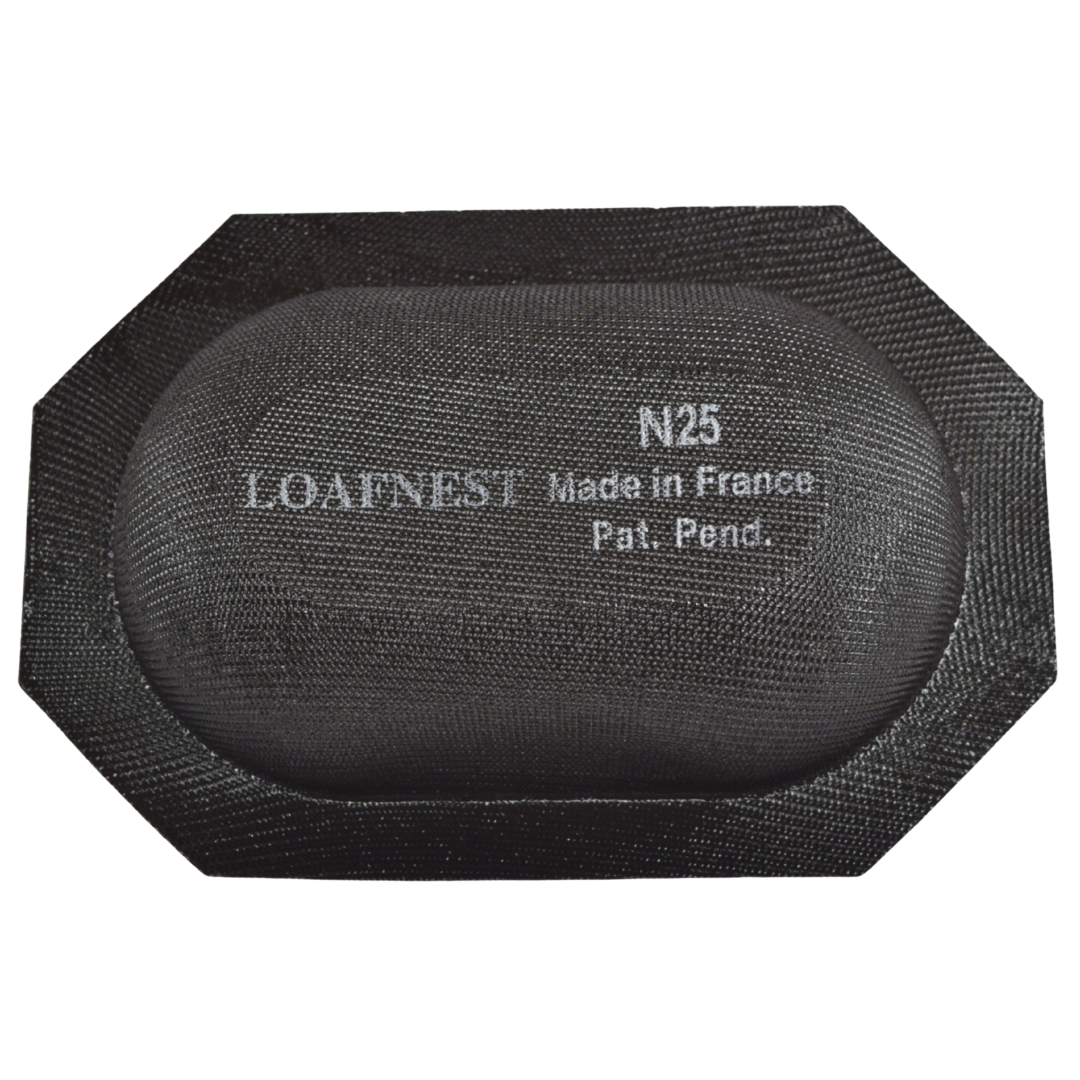 Frequently Asked Questions
Where is LoafNest made?

LoafNest Silicone Liner is made in France by Demarle, who are known for their SILPAT baking mats. LoafNest Cast Iron Casserole is made in China by a reputed manufacturer who also manufactures for reputed brands in USA and Europe.
How big is LoafNest?

LoafNest's dimensions are about 30 cm x 15.5 cm x 14.5 cm ( 12 inch x 6 inch x 5.75 inch) including the handles. The inner size of the LoafNest is 23cm (~9 inch) long, 14.5cm (~6 inch) wide and 13.5cm (~5.5 inch) tall.
Can I use LoafNest to make my own recipes?

Yes! You get a starting recipe with LoafNest (no-kneading, no-shaping) that you can easily tune to fit your own schedule as well as to include a wide range of natural ingredients. You can also use LoafNest to bake your own favorite recipes, including sourdough. As long as you use around 500g of flour, any recipe would work well with LoafNest.
How safe is LoafNest?

LoafNest conforms to all applicable US and European food contact safety regulations. LoafNest cast iron casserole is coated with glass enamel and is free from Lead & Cadmium. LoafNest liner is made in France and is free from BPA & POFA.
How durable is LoafNest liner?

LoafNest liner is designed to last at least for 1000 uses and with proper care will last 2000-3000 uses. Liner and casserole are safe for oven use up to 260 C / 500 F.
Better Bread. Better Life! But, don't only take it from us...
Will even rise gluten free bread
As you may know, getting a good rise from gluten free dough can be very challenging. My best GF loaves are baked in LoafNest. LUV the liner but would like more than one so I can work on multiple loaves at once. Agree with others that replacement liners are outrageously pricey.
Short review and comment
The LoafNest makes a fine loaf of artisan bread with a minimum of fuss. The price of a replacement silicon liner is outrageous. I would have assigned 4-1/2 stars but for this.
What customer service should be everywhere
We purchased three LoafNests for Christmas to give two as presents, and we kept one. As sometimes happens, one of the packages was incomplete and missing the liner so I contacted customer service to get a replacement. The response was immediate and a new liner order was put in. As luck would have it, our shipment was caught in a snow storm and ultimately lost by the carrier. I had been communicating with WEkigai throughout and they were always professional and attentive. Once we confirmed the lost shipment, a second replacement was sent by WEkigai. We now have our LoafNest complete and appreciate the effort WEkigai put into solving our issue. Great job WEkigai!
Artisan Bread with Crunchy Crust and Soft Center
Make artisan bread everyday with complex rich flavour