Panache Premium Enameled Cast Iron Griddle Pan
Regular price

$69.00

Sale price

$49.00
DESIGN: Unique squircle shape maximizing beauty and convenience. integrated Stealth handles for picking up and placing.
QUALITY: Premium smooth finish with satin enamel cooking surface. Non-cooking surfaces in glossy blue color (Blue variant) or same matte black finish (Matte black variant)
PERFORMANCE: Authentic cooking experience for all flat breads and pancakes from around the world. Works on all stove-tops (induction, gas, electric) and naked fire.
CONVENIENCE: Easy seasoning satin matte cooking surface for natural non-stick performance without Teflon/PFOA/PTFE; Metal spoon and Dishwasher friendly.
TRUST: Created in the Netherlands by makers of LoafNest. Made in China by a leading manufacturer. Free from PFOA, Lead, Mercury and heavy metals. Meets all applicable food contact regulations in the US and EU.
[split_description]
Panache : Premium Enameled Cast Iron Griddle Pan.
The easy going performance pan for Dosa, Tortilla, Crepe, Pancake, Chapati and other flat breads and pancakes.
The ultimate combination of Design, Cooking Performance, Convenience, Quality and Durability. Concealed handles, Shallow sides for easy flipping with spatula, Works on all cooktops, Rust-free, Dishwasher safe, Metal utensil friendly.
Authentic World Cuisine, in Your Kitchen
Cook authentic local and global dishes at home. From Dosa to Pancake, from Parata to Tortilla, Panache gives you the best out of every recipe thanks to thick and heavy cast iron construction and natural non-stick seasoning.
Premium quality
Premium finished cast iron with smooth satin enamel. Just enough texture for creating a seasoning.
Cast Iron + More !
Great cooking performance of cast iron with convenience. Easy to season, Rust-free, acid food safe.
Tasteful Design
Unique squircle design. Simple, Minimalistic and Elegant design merges function and form seamlessly
A gift in itself
A premium product with premium packaging. An ideal gift for someone you love (or for yourself!)
Performance meets Convenience
Performance

With its heavy cast iron construction Panache heats up and releases heat evenly. This gives the best browning performance on foods, ensuring the food cooked on it has the right crispy texture. You are sure of an authentic cooking experience with Panache.




Convenience

Panache is designed to be extremely easygoing in use and care.

 

Easy to season
Concealed handles that save storage space
Low edges for easy spatula access and flipping
Metal utensil friendly
Versatile & durable
Versatile in use and easy to care for

Panache works on all household heat sources with the exception of microwaves. It can go in the oven or on the barbecue. You can use it as a griddle pan or sizzler pan. As long as you follow the simple seasoning and care instructions in the user manual, you are ensured of best cooking performance.

Durable and Economical

With practically indestructible cast iron and a non-stick performance that only improves with use, Panache gives you years of excellent cooking performance. While a busy home cook can wear through multiple cheap non-stick pans in a year, Panache will last years when used with care.
Share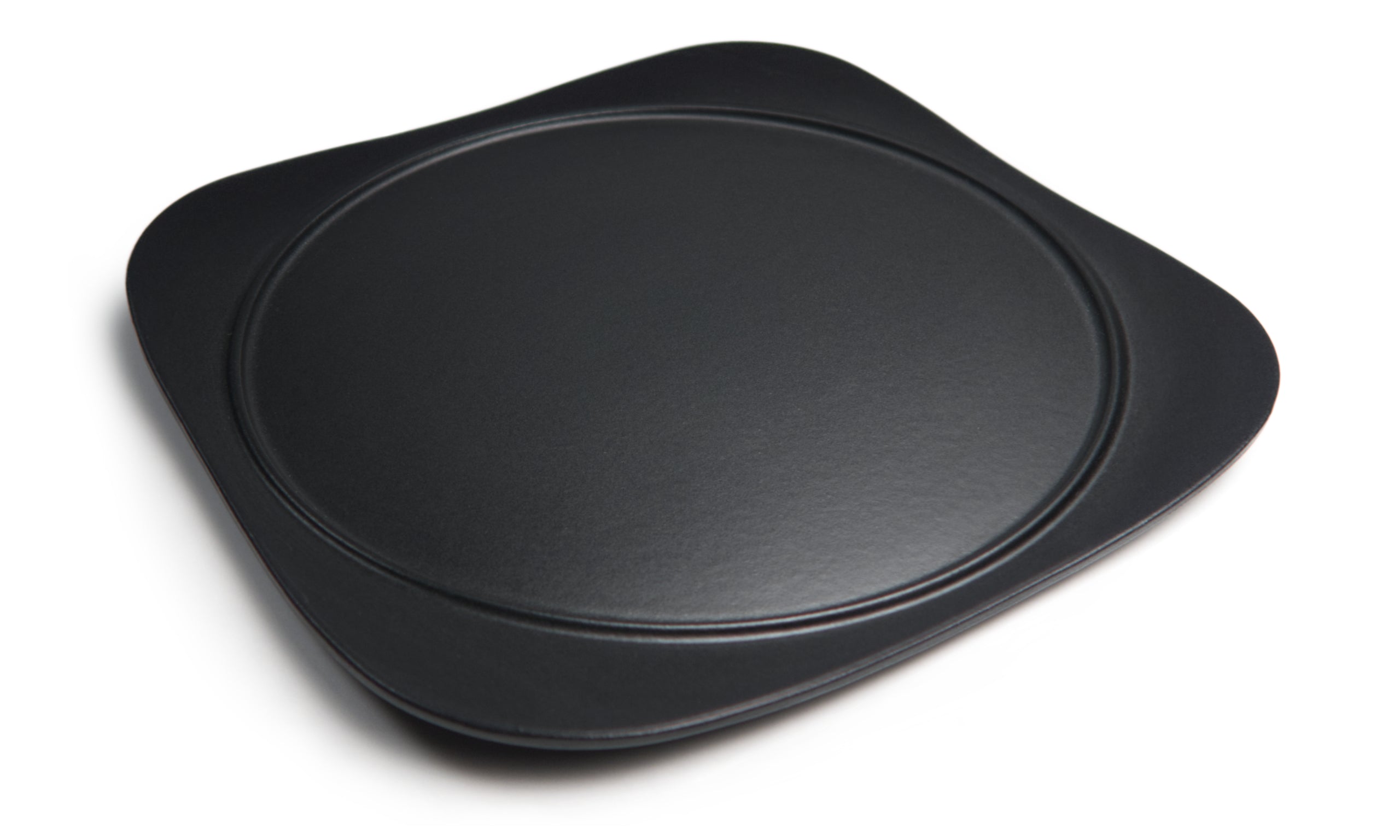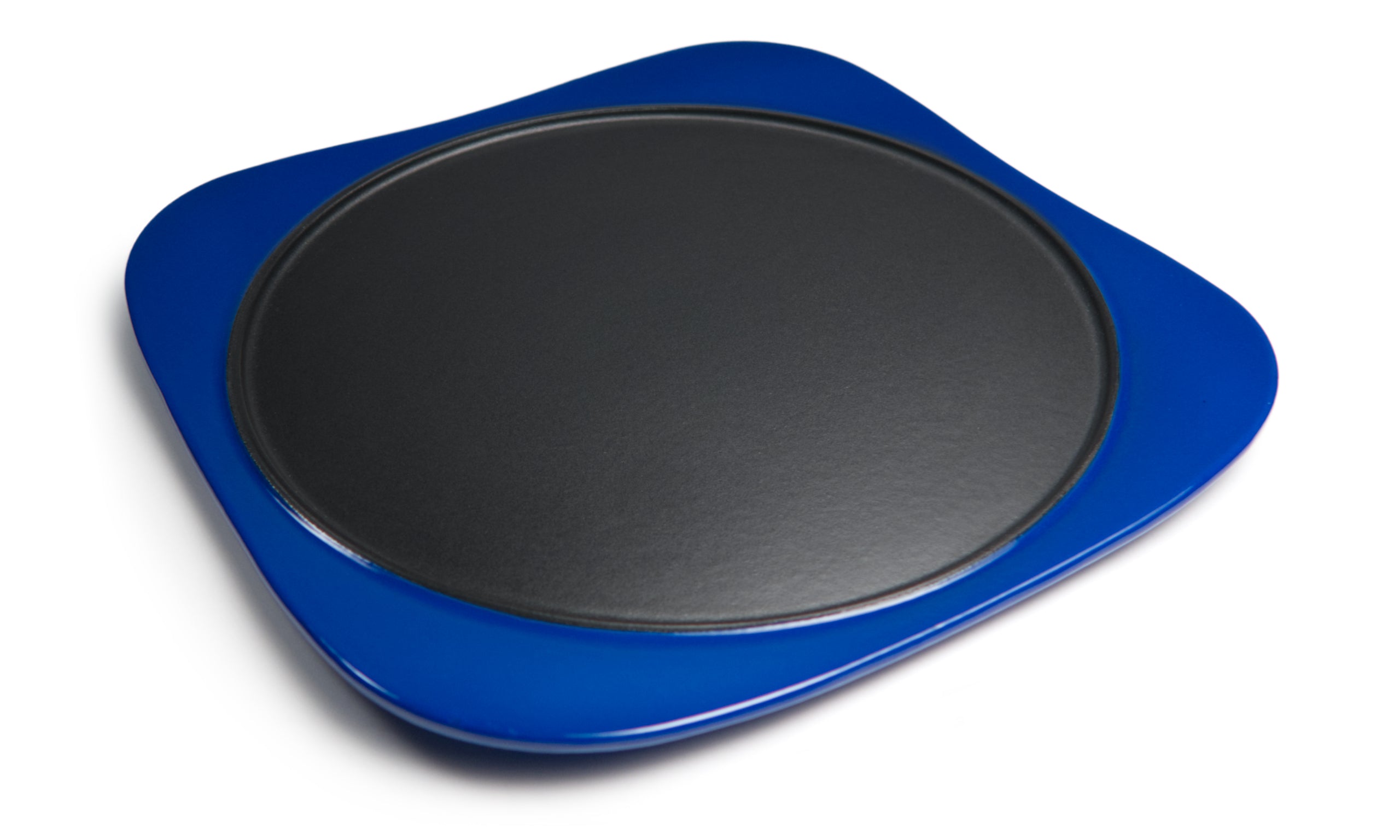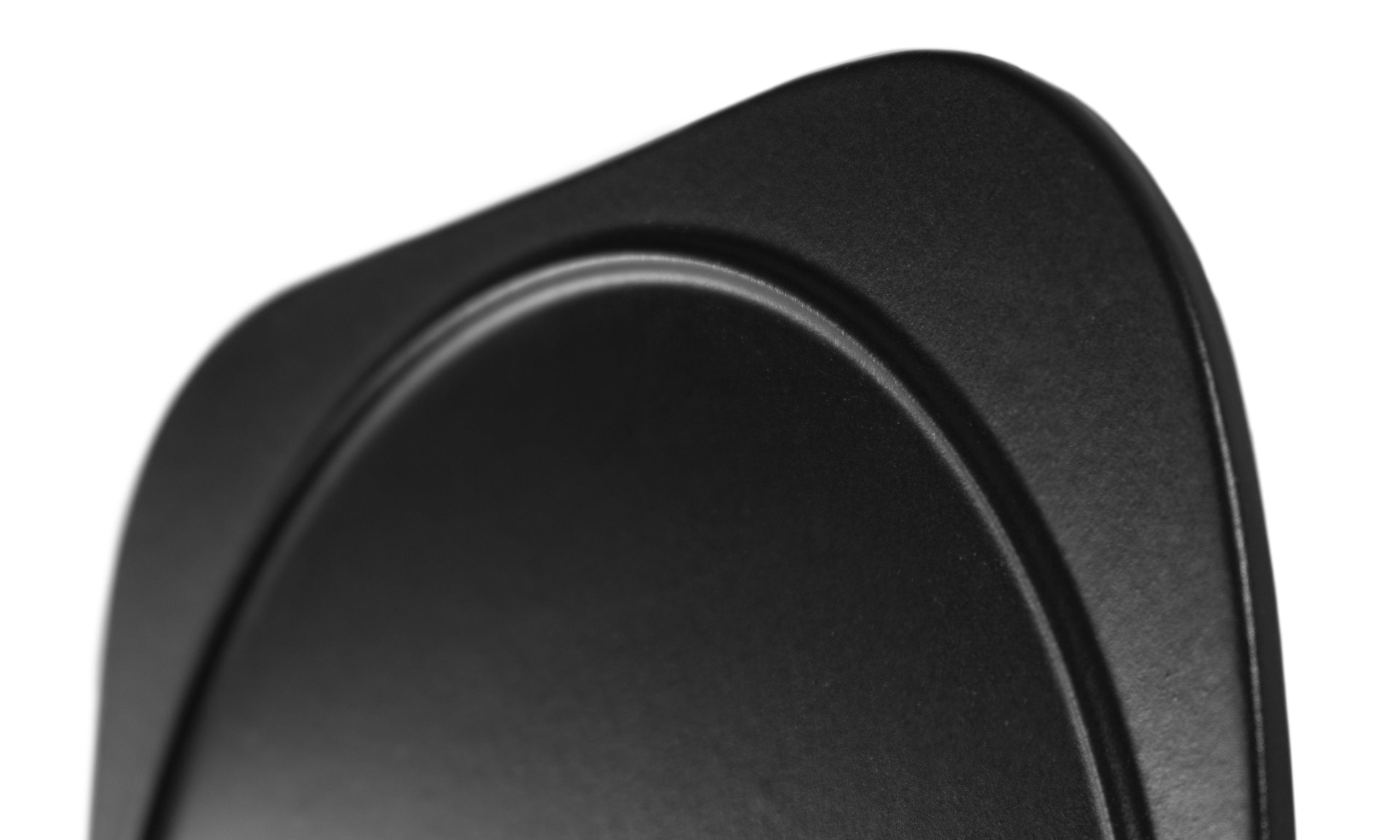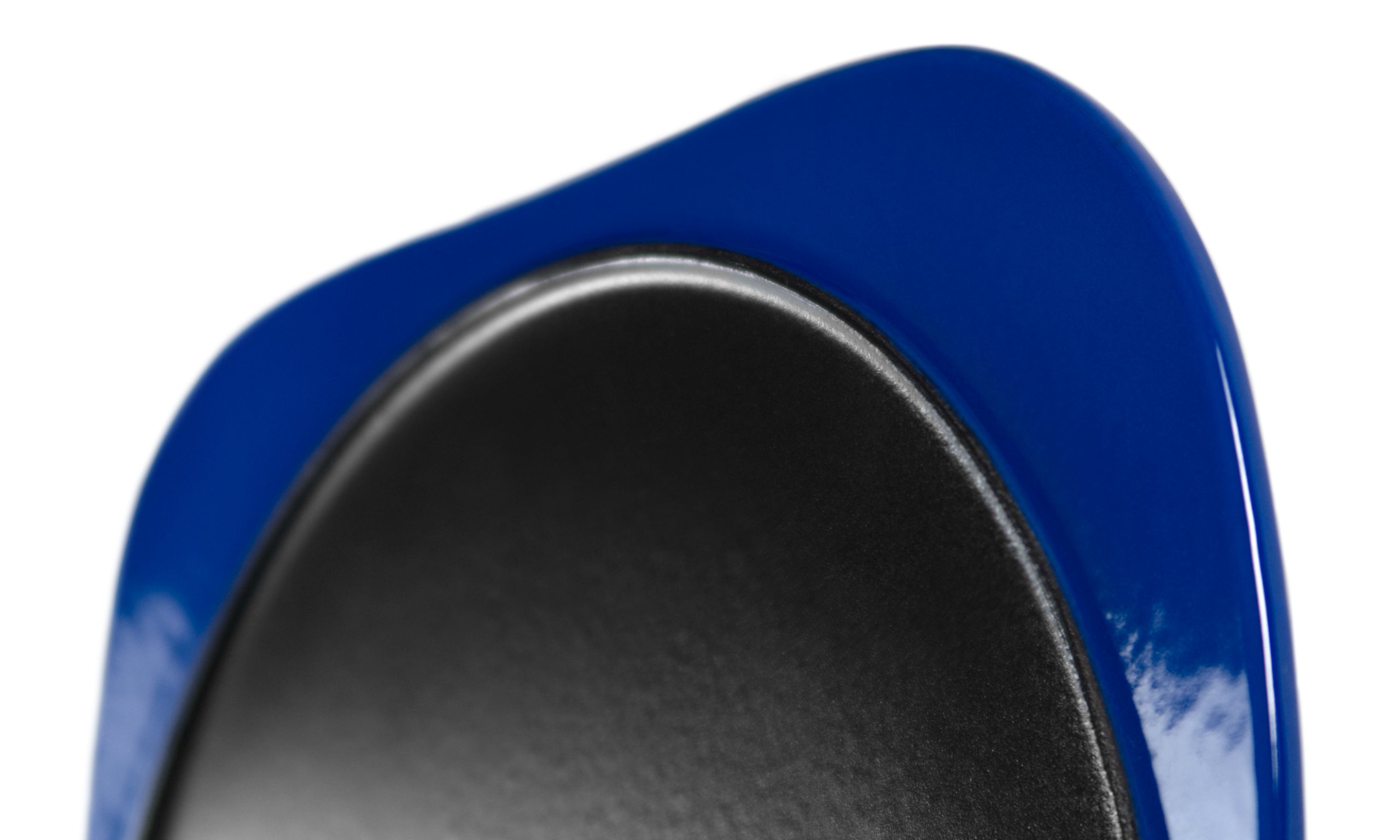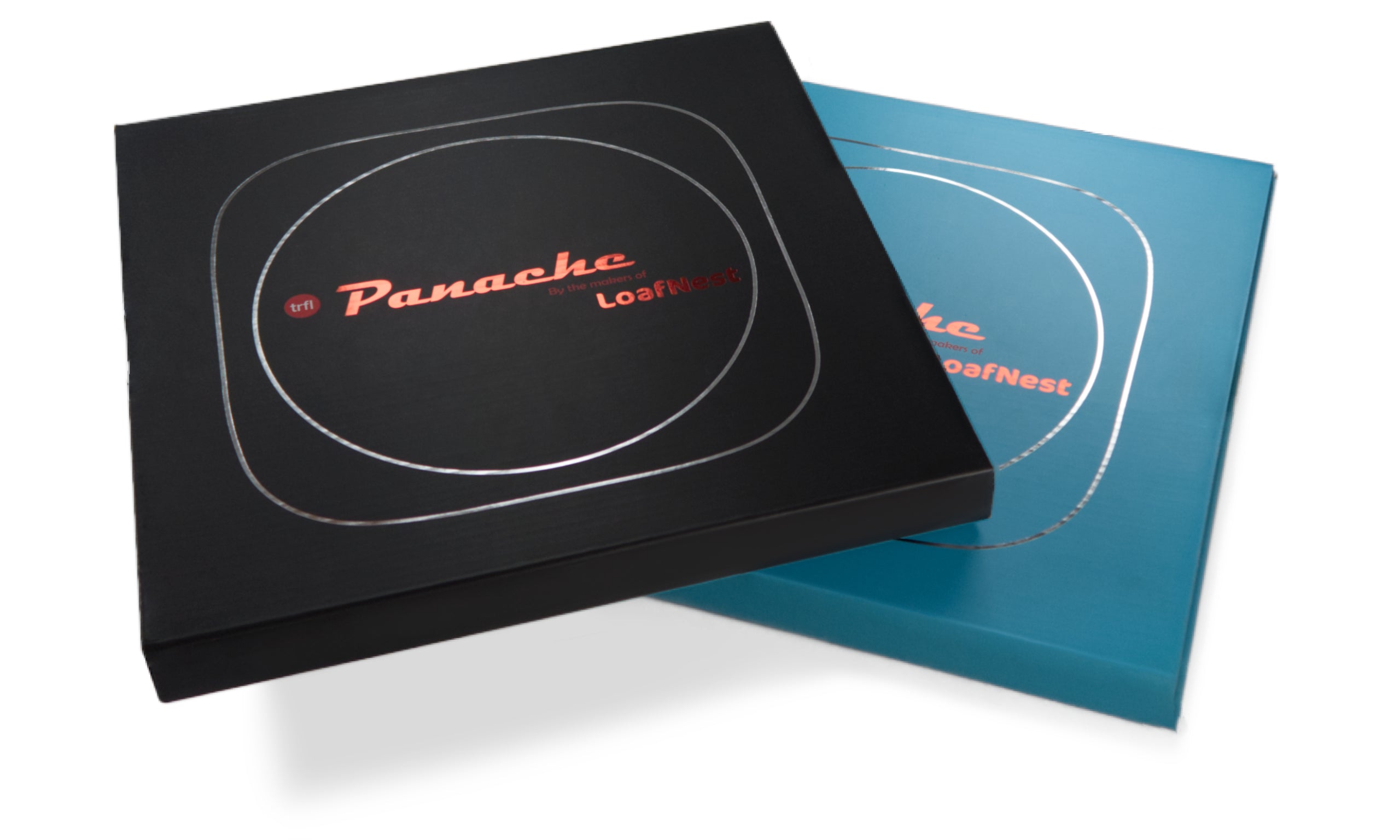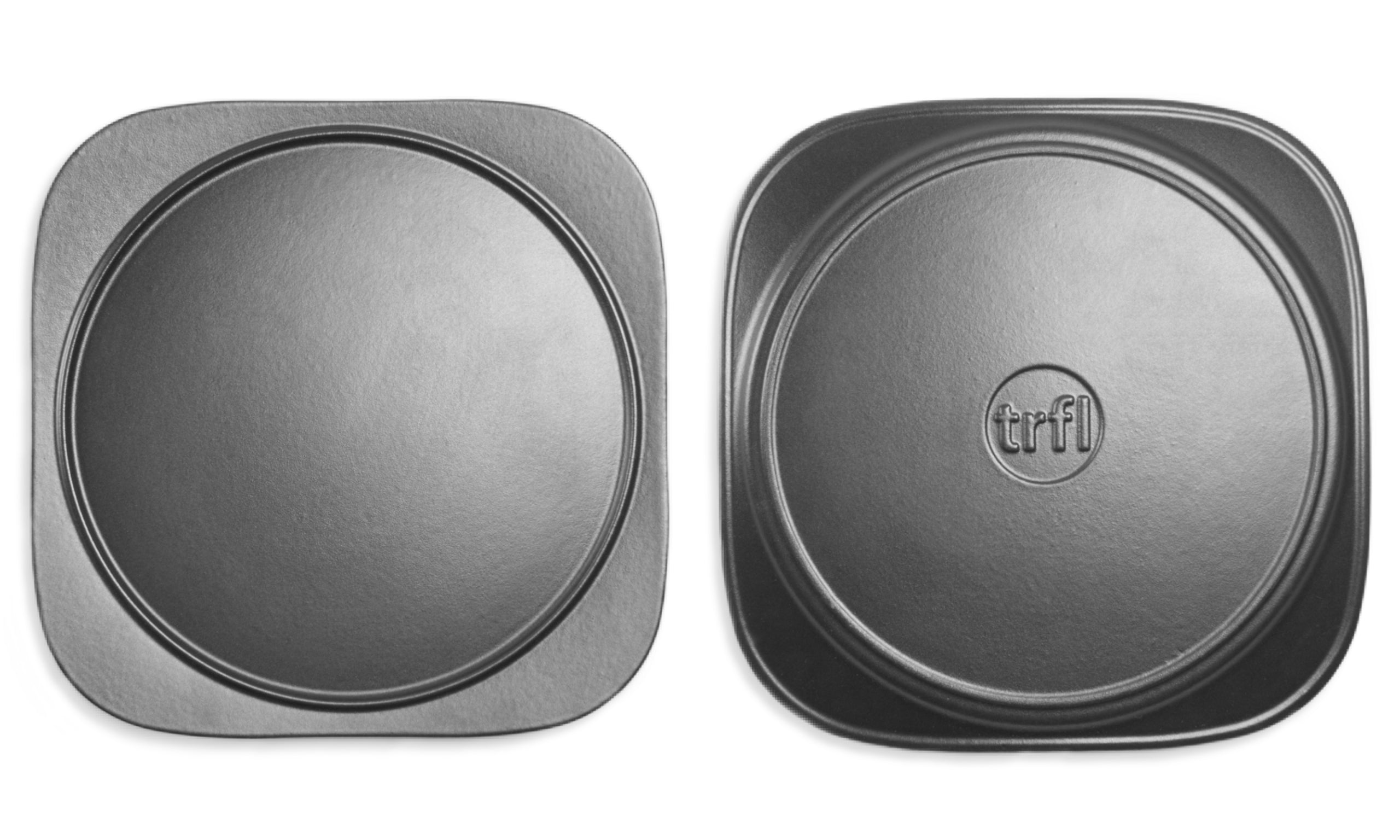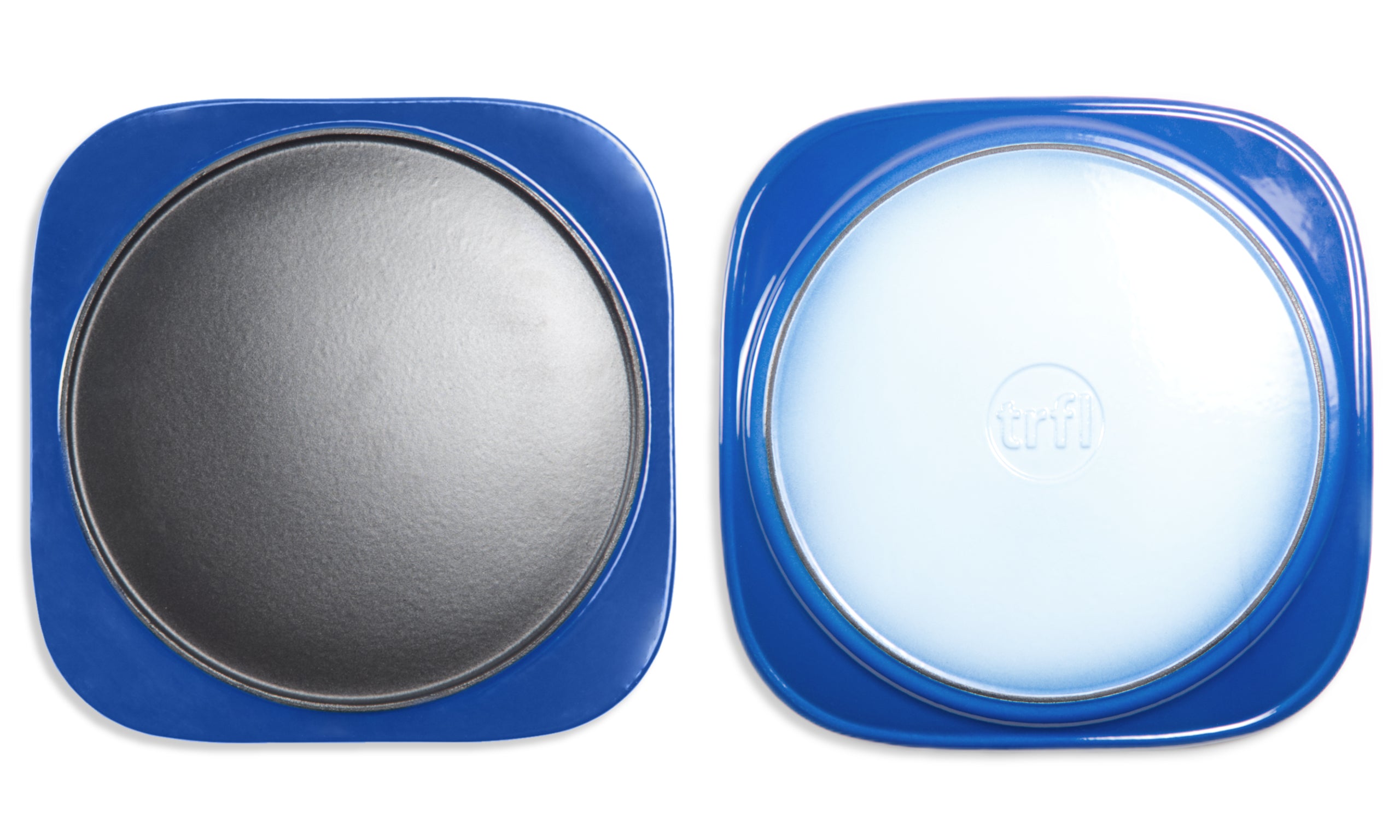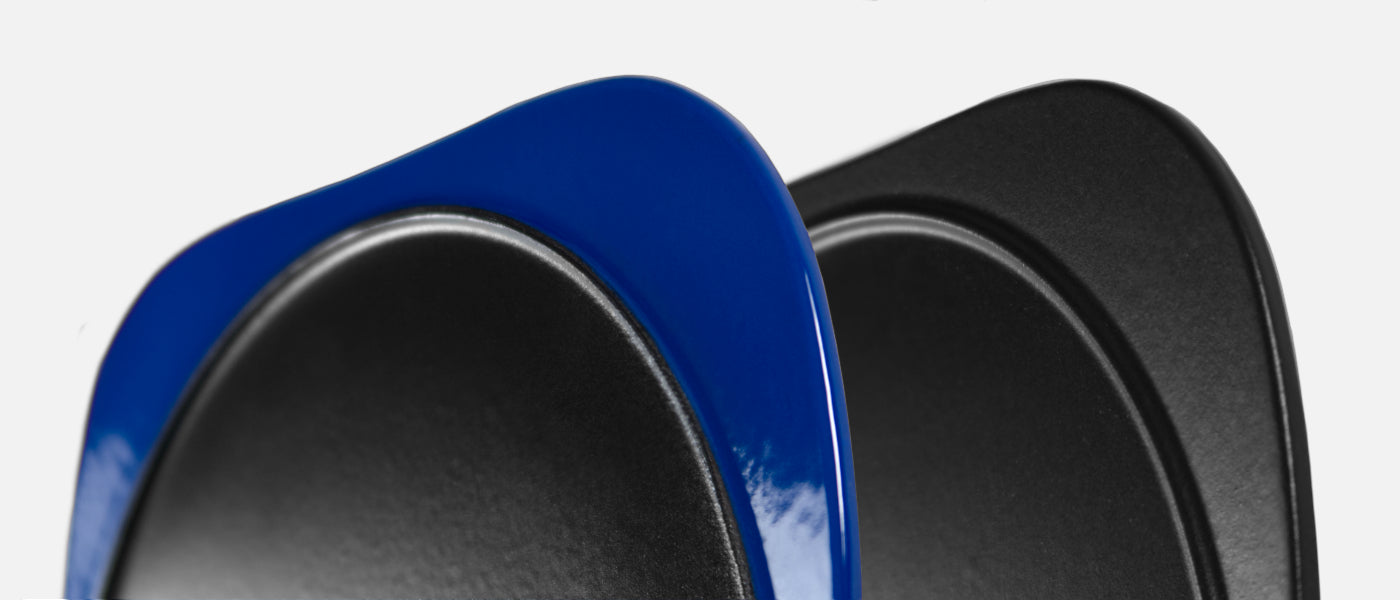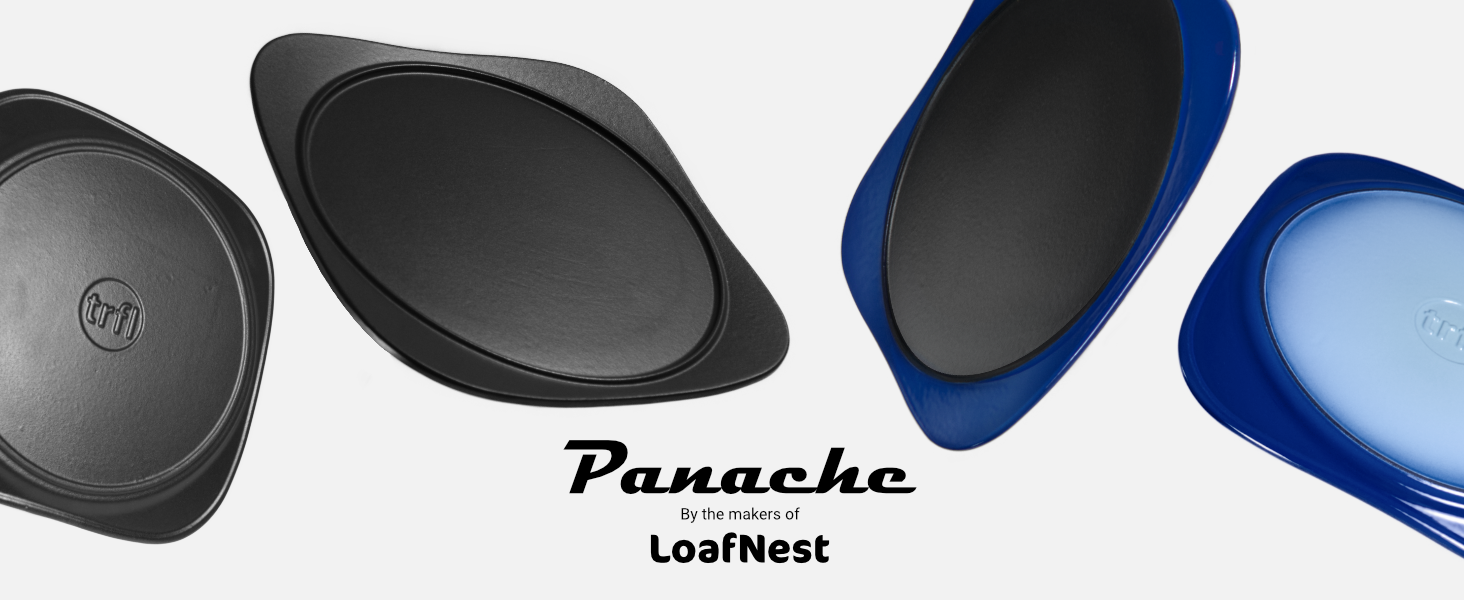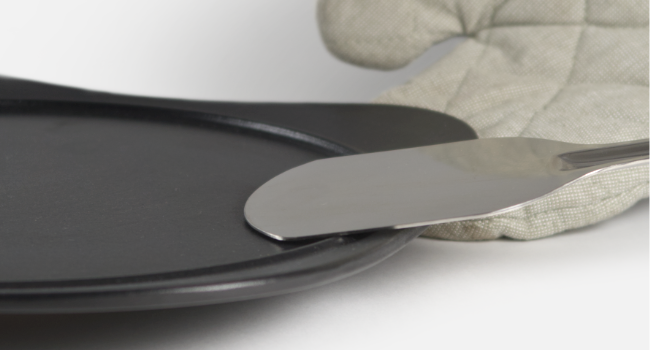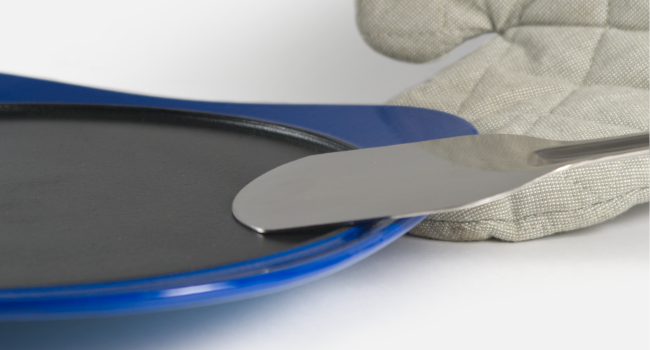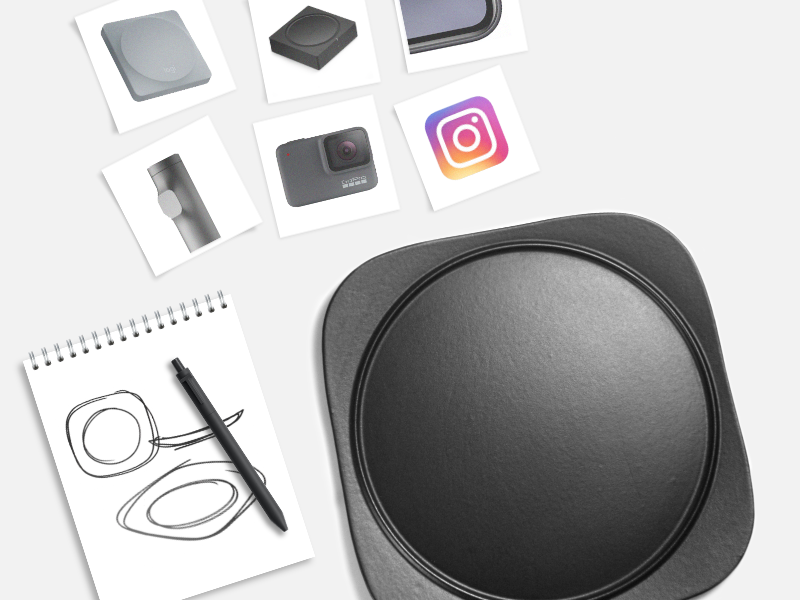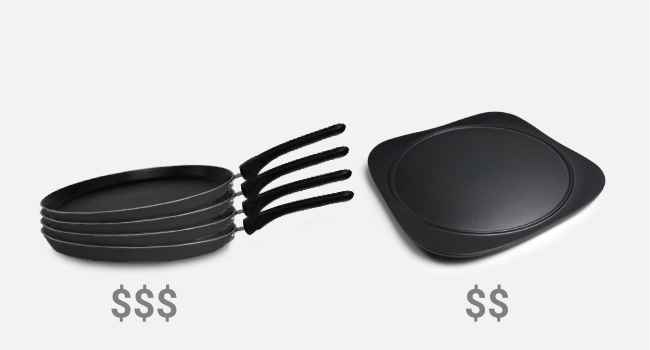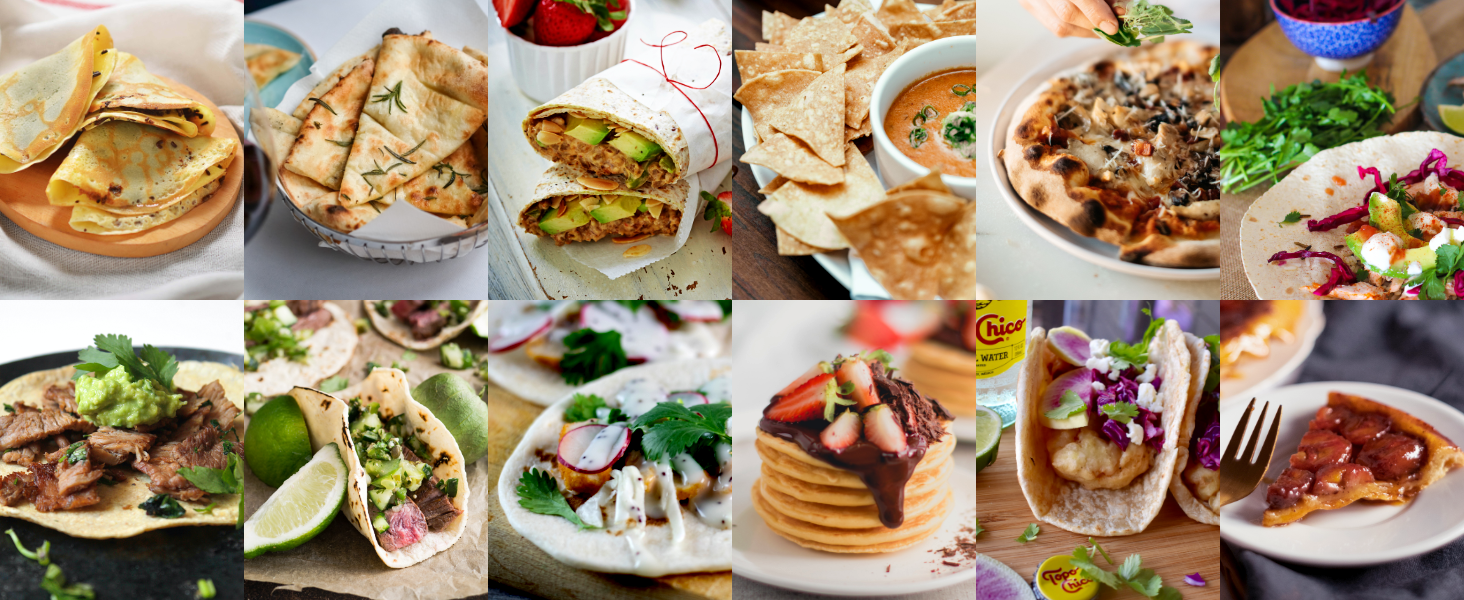 Frequently Asked Questions
Where is LoafNest made?

LoafNest Silicone Liner is made in France by Demarle, who are known for their SILPAT baking mats. LoafNest Cast Iron Casserole is made in China by a reputed manufacturer who also manufactures for reputed brands in USA and Europe.
How big is LoafNest?

LoafNest's dimensions are about 30 cm x 15.5 cm x 14.5 cm ( 12 inch x 6 inch x 5.75 inch) including the handles. The inner size of the LoafNest is 23cm (~9 inch) long, 14.5cm (~6 inch) wide and 13.5cm (~5.5 inch) tall.
Can I use LoafNest to make my own recipes?

Yes! You get a starting recipe with LoafNest (no-kneading, no-shaping) that you can easily tune to fit your own schedule as well as to include a wide range of natural ingredients. You can also use LoafNest to bake your own favorite recipes, including sourdough. As long as you use around 500g of flour, any recipe would work well with LoafNest.
How safe is LoafNest?

LoafNest conforms to all applicable US and European food contact safety regulations. LoafNest cast iron casserole is coated with glass enamel and is free from Lead & Cadmium. LoafNest liner is made in France and is free from BPA & POFA.
How durable is LoafNest liner?

LoafNest liner is designed to last at least for 1000 uses and with proper care will last 2000-3000 uses. Liner and casserole are safe for oven use up to 260 C / 500 F.
Better Bread. Better Life! But, don't only take it from us...
Excellent pan
Seasoned pan and now making perfect tortillas
Another Perfect Product!
It's as beautiful and perfect as your Loaf Nest bread baker!
Best griddle ever!
The best griddle ever! Its stellar functionality is complemented with its most pleasing to the eye appearance.
These are GREAT!
I purchased two of the Panache and love them. So handy, even for hot snacks and I can prepare a bigger quantity using both. Such fun! Fantastic quality too & the blue is beautiful…. they look nice next to my LoafNest 👏🏼👍🏼
Artisan Bread with Crunchy Crust and Soft Center
Make artisan bread everyday with complex rich flavour