LoafNest - Incredibly Easy Artisan Bread Kit
Regular price

Sale price

$209.00
LoafNest: The Revolutionary New Way to Easy Artisan Bread at Home. Professional Non-Stick Liner with Custom Cast Iron Dutch Oven for Home Bread Making. 

BPA, PFOA, Lead, Mercury Free!

Baking, Made Easy: No-Kneading, No-Shaping, No-Mess. Less Than 5 Minutes of Effort to Get Professional Quality Bread at Home. 94% of users make bread more often with LoafNest than before.
Better Than Your Local Baker: Crunchy Crust and Soft Airy Center. Your Own Healthy Natural Ingredients! Start with just Flour, Water, Salt, and Yeast. Add More Natural Ingredients for More Flavorful Loaves.
Consistent Results: Great Bread Every Time. No Guesswork for Reliability. 96% of users make better bread with LoafNest than any method used before.
Precision Design: Perfect Sizing Based on Proven Bread Science. Designed in The Netherlands, Made in France (Liner) and China (Dutch Oven). 
With
6 easy steps
, you can make
professional quality artisan bread at home
 with less than 5 minutes of effort. With just 4 ingredients that you trust, LoafNest delivers
tasty, flavorful, healthy, and beautiful
loaves.
Baking, Made Easy

No Kneading, No Shaping, No Mess, No Cleanup.
It is the easiest way to great artisan bread at home!
Better Than Your Local Baker
Crunchy crust, Soft centers and irresistible taste! 
All thanks to high heat and humidity during baking.
...
Know What's In Your Bread!
No more preservatives, artificial flavors, or unpronounceable ingredients!
Just 4 ingredients: Flour, Water, Salt, and Yeast (or Sourdough).
Limitless Creativity
Seeds, Nuts, Herbs, Spices, Cheese... Easily add limitless flavors and textures - 
Without compromising the ease of baking!
Safe and Trustworthy
Liner is Made in France by the makers of Silpat mats.
LoafNest is BPA, PFOA, Lead, and Mercury free.
Nothing to hide here, just a quality product bringing quality bread. 
 

No-knead

LoafNest method means No-Kneading, No-Shaping, No-Mess, and No-Cleanup. Just mix the ingredients with a fork and time will do the rest.

Just Mix

You can just mix the dough with a fork, no kneading or shaping is needed. No more messy countertops or hands to clean.

Less than 5 minutes of effort


Artisan bread took effort - not anymore! The loafNest method takes less than 5 minutes of actual effort. This is near hands-off artisan bread making.
Share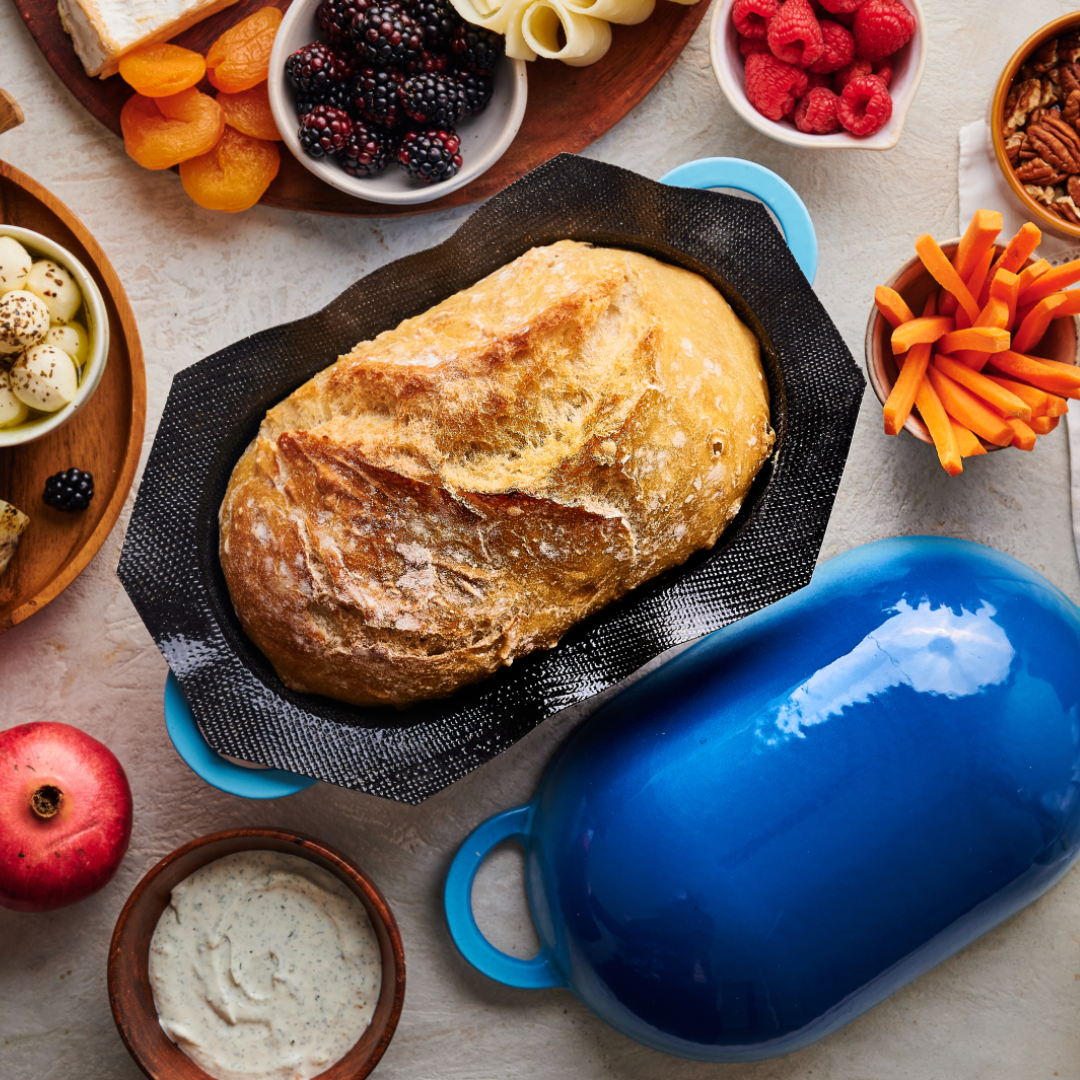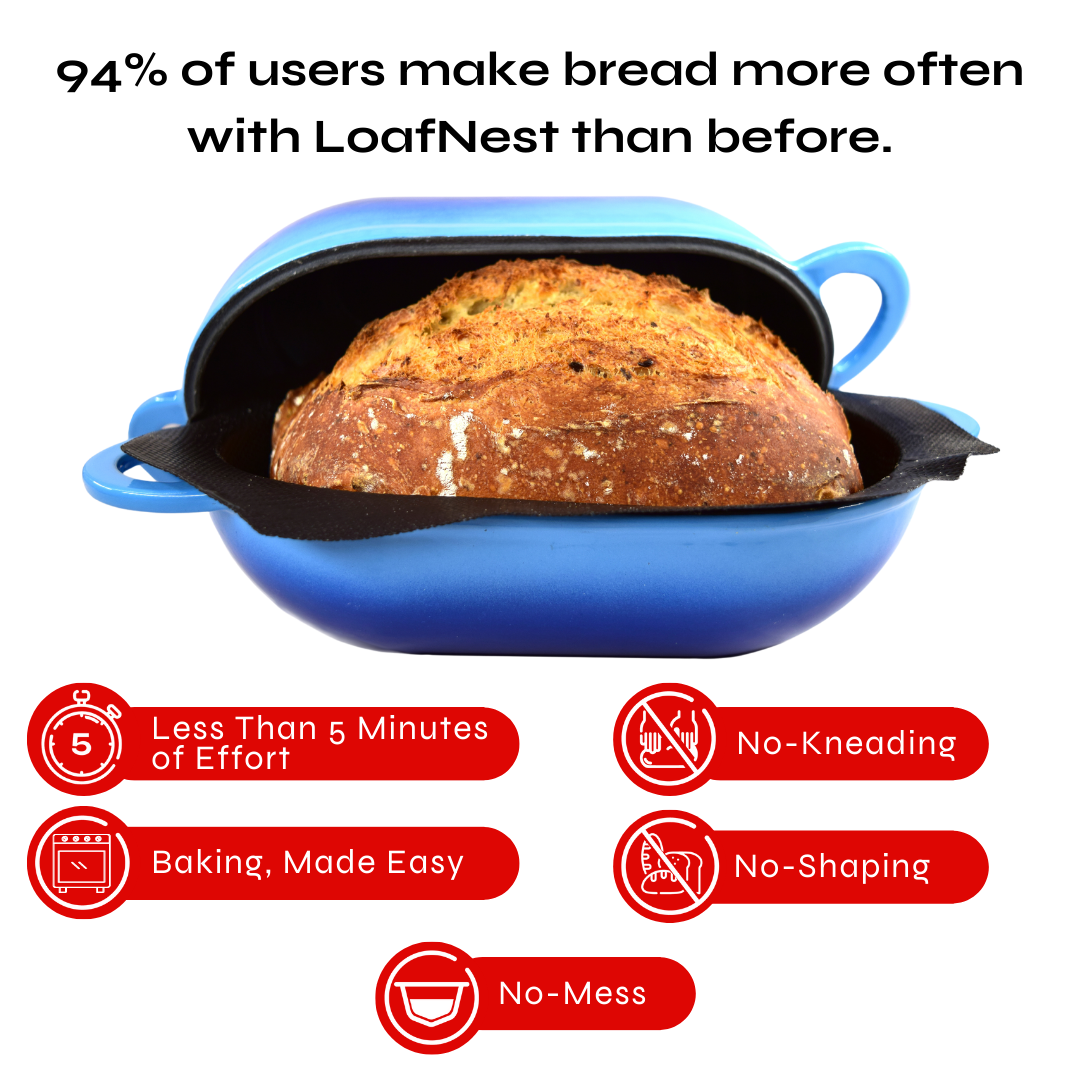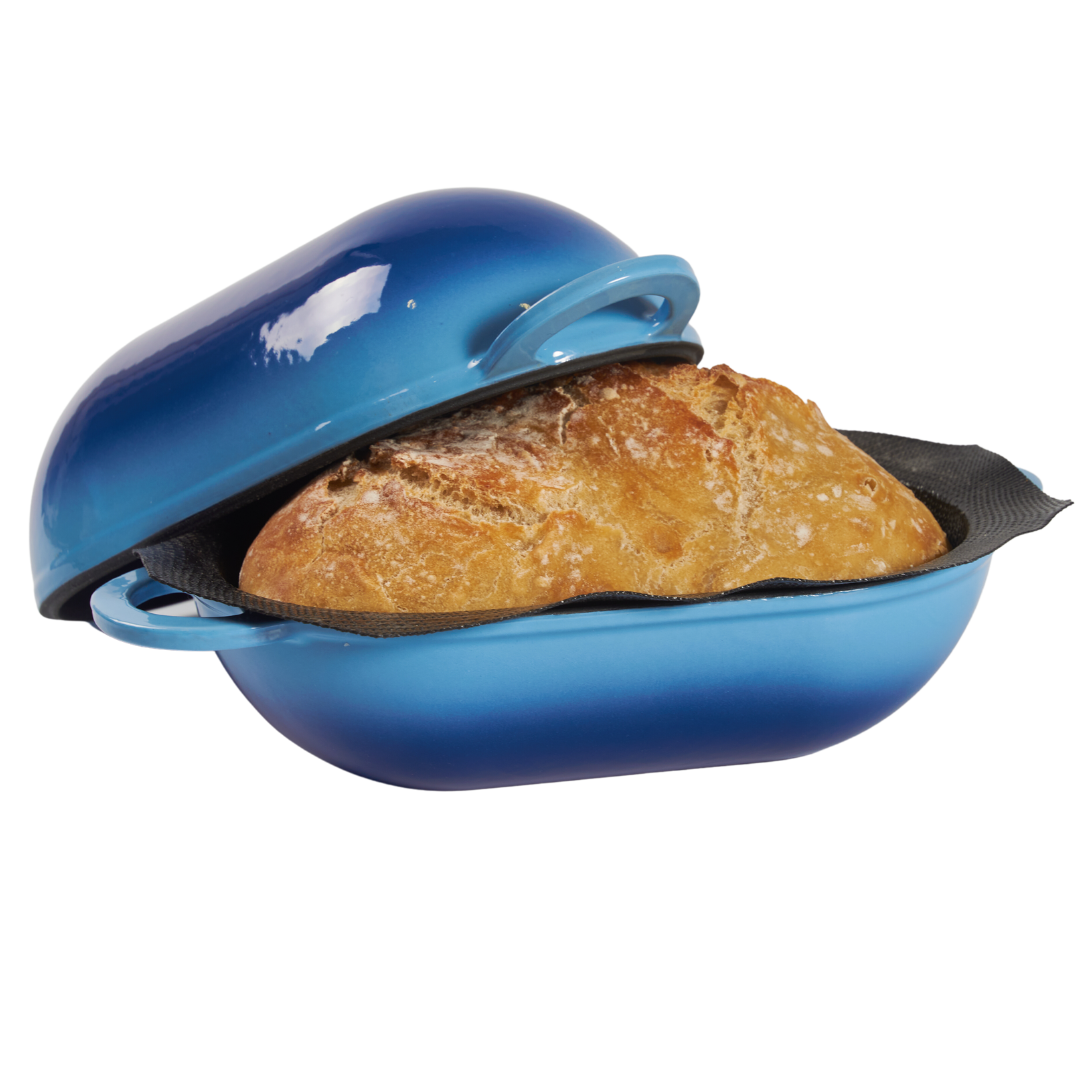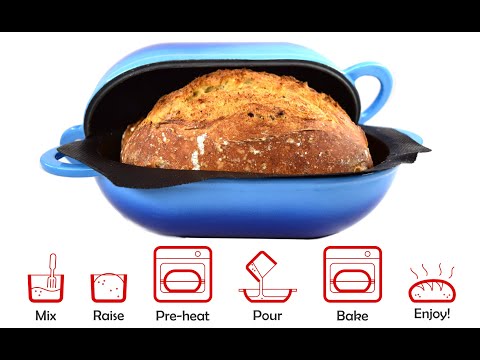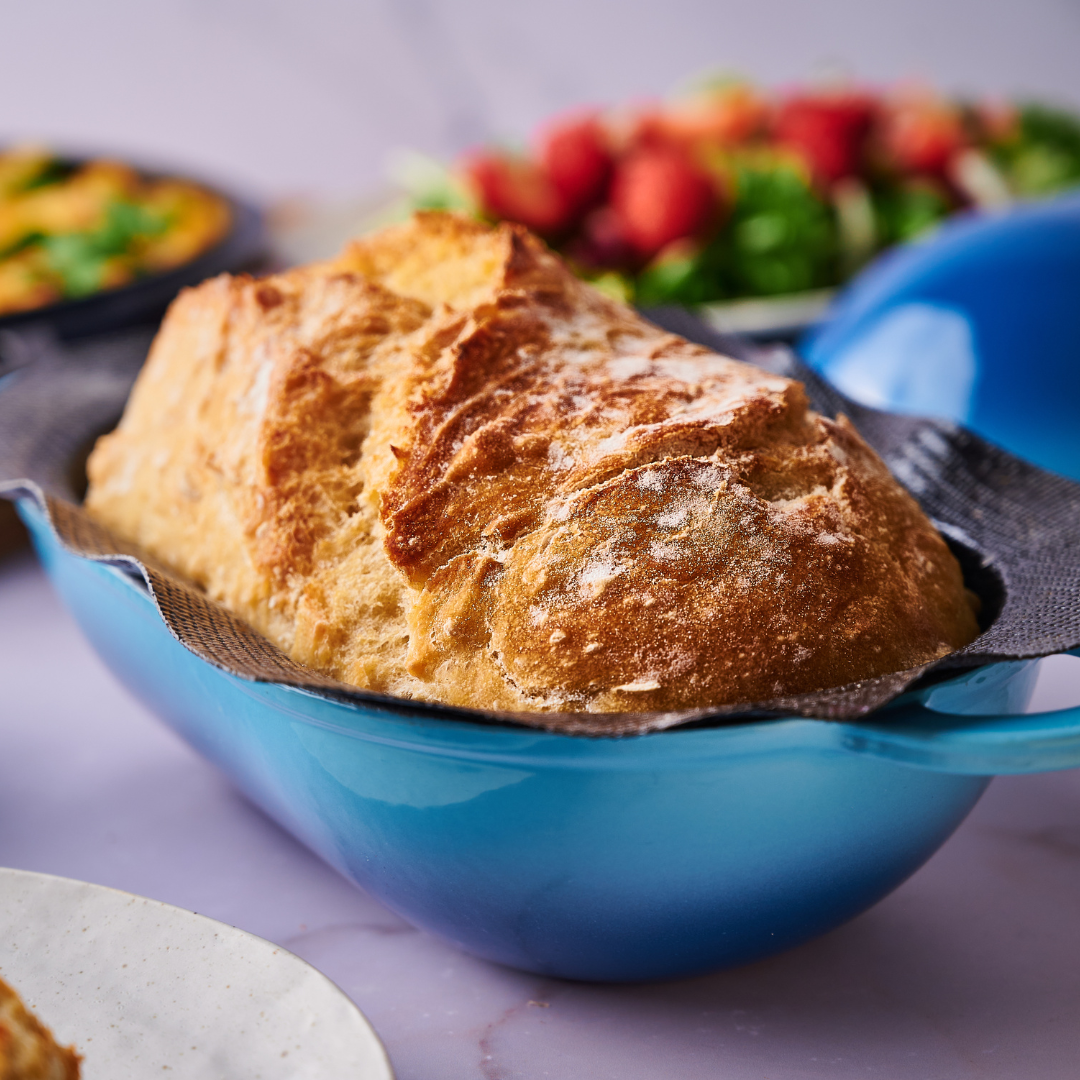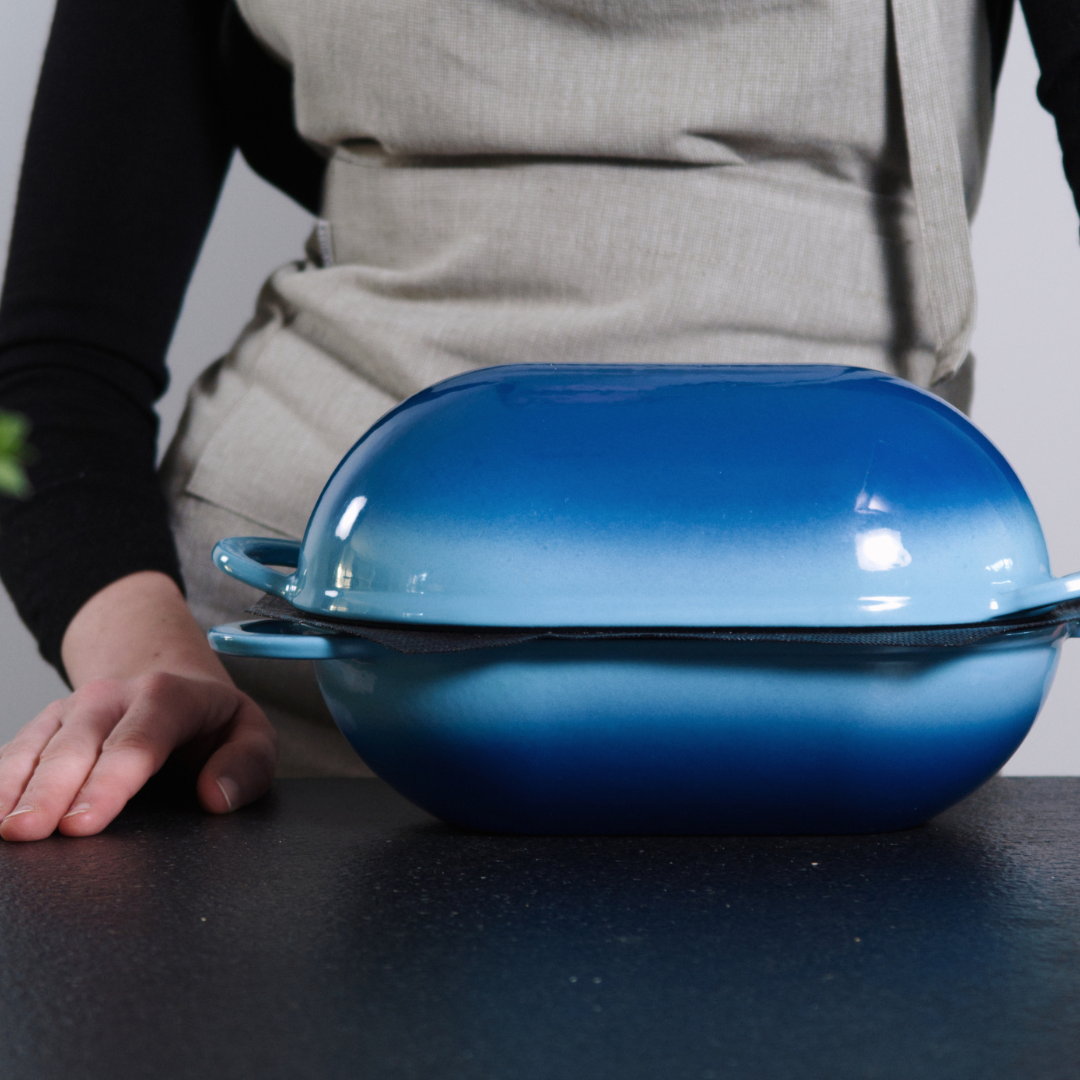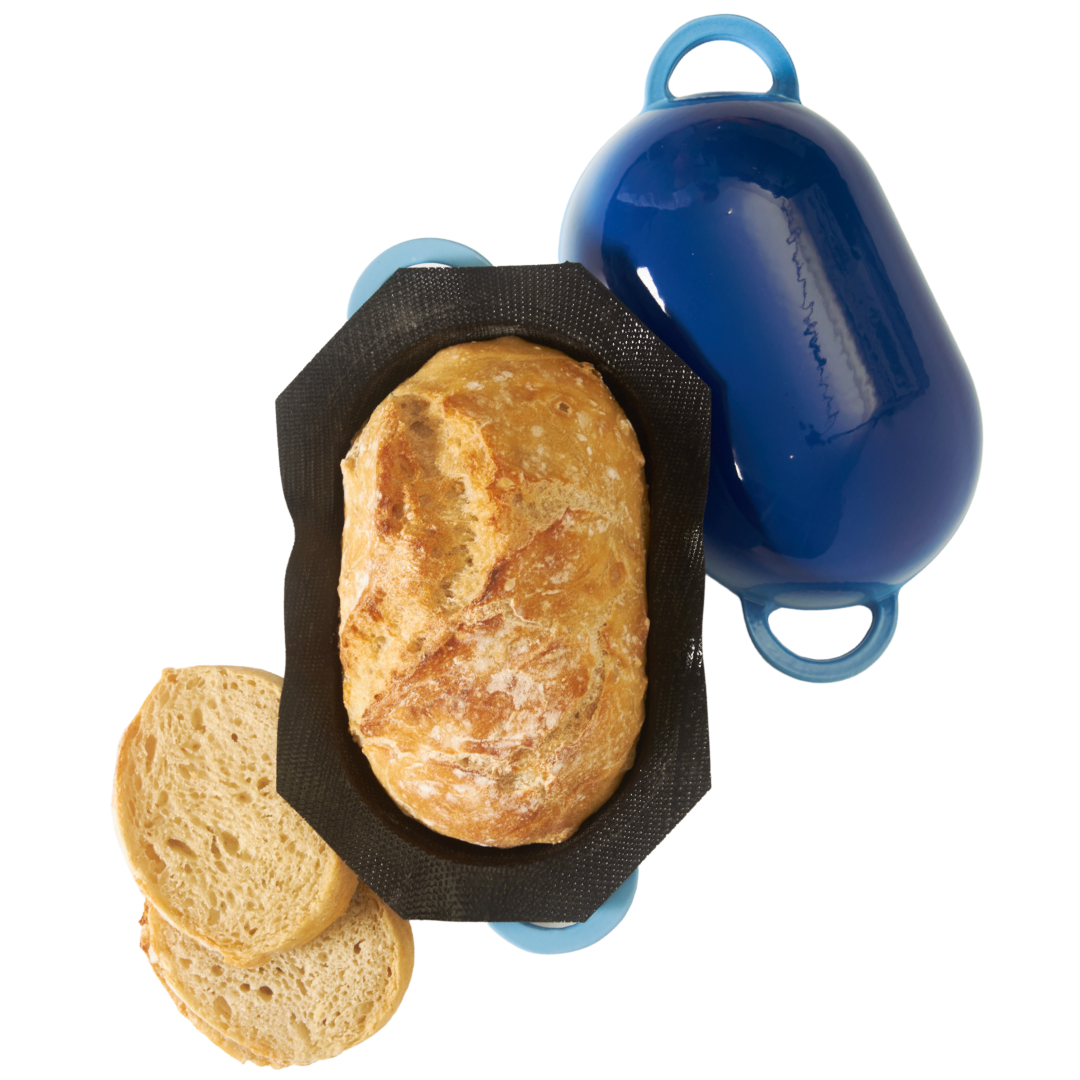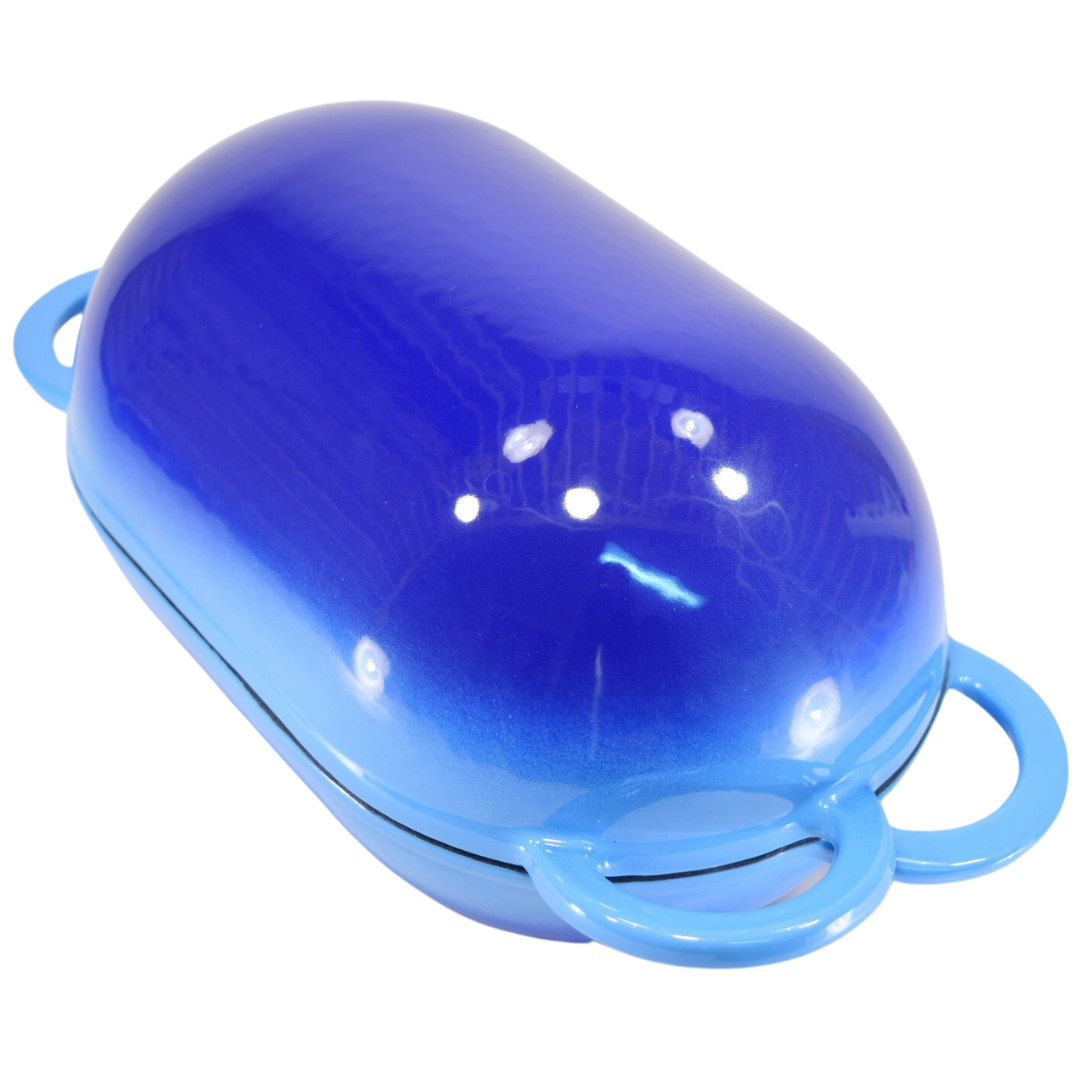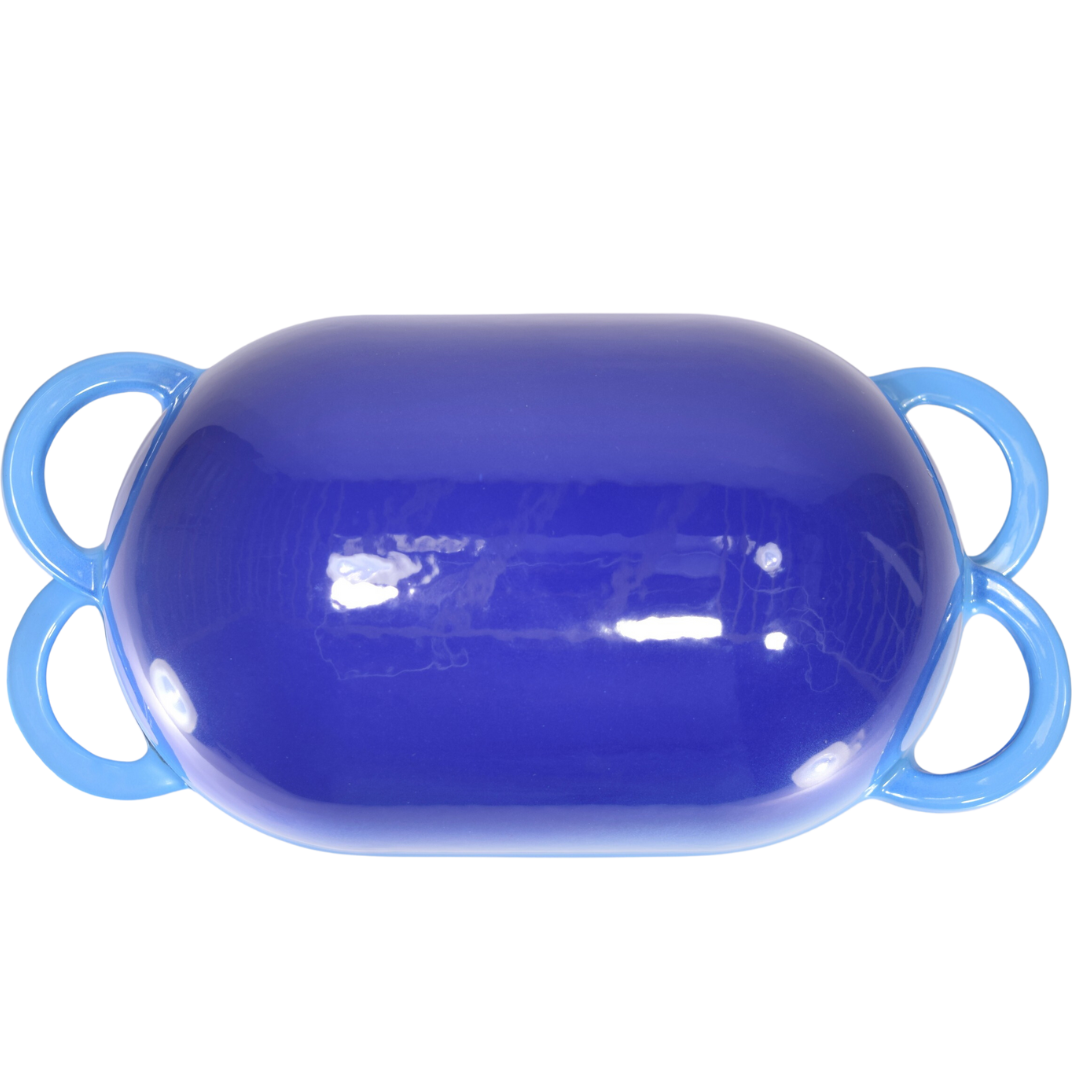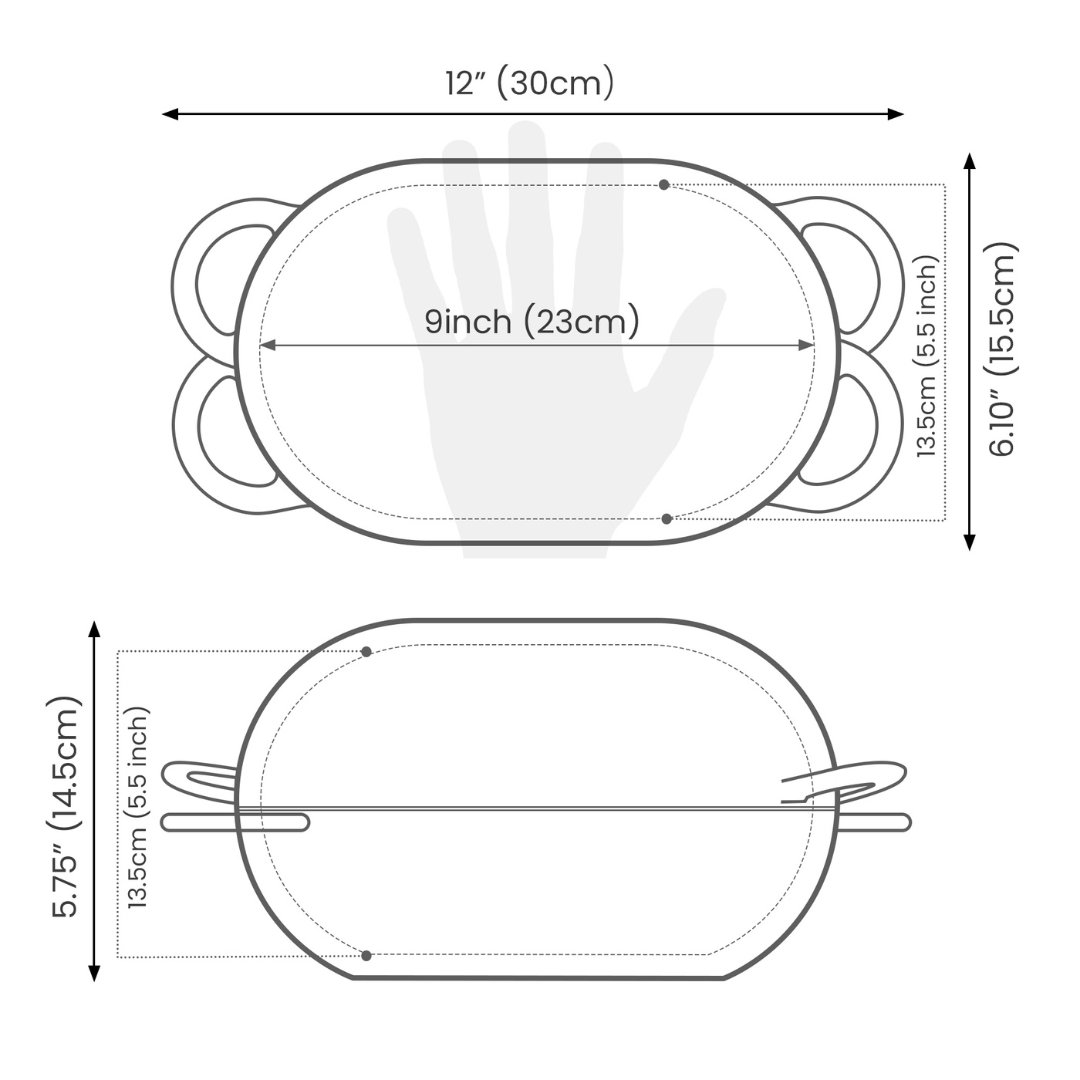 Frequently Asked Questions
Where is LoafNest made?

LoafNest Silicone Liner is made in France by Demarle, who are known for their SILPAT baking mats. LoafNest Cast Iron Casserole is made in China by a reputed manufacturer who also manufactures for reputed brands in USA and Europe.
How big is LoafNest?

LoafNest's dimensions are about 30 cm x 15.5 cm x 14.5 cm ( 12 inch x 6 inch x 5.75 inch) including the handles. The inner size of the LoafNest is 23cm (~9 inch) long, 14.5cm (~6 inch) wide and 13.5cm (~5.5 inch) tall.
Can I use LoafNest to make my own recipes?

Yes! You get a starting recipe with LoafNest (no-kneading, no-shaping) that you can easily tune to fit your own schedule as well as to include a wide range of natural ingredients. You can also use LoafNest to bake your own favorite recipes, including sourdough. As long as you use around 500g of flour, any recipe would work well with LoafNest.
How safe is LoafNest?

LoafNest conforms to all applicable US and European food contact safety regulations. LoafNest cast iron casserole is coated with glass enamel and is free from Lead & Cadmium. LoafNest liner is made in France and is free from BPA & POFA.
How durable is LoafNest liner?

LoafNest liner is designed to last at least for 1000 uses and with proper care will last 2000-3000 uses. Liner and casserole are safe for oven use up to 260 C / 500 F.
Better Bread. Better Life! But, don't only take it from us...
A great way to bake bread!
Using the LoafNest is easy, and makes a crusty bread that is delicious and practically fool proof!
It baked just as described. Would prefer it it were larger is my only concern. Have to divide dough and bake two loaves each time with my regular volume of dough.
Very happy customer using sourdough, Einkorn, and home-made Almond yogurt for starter
The LoafNest makes my unusual way of bread making work really well and it is much easier than without the LoafNest. I always have home made almond milk "yogurt" going at my house, so I use some of that to make my leaven. I take 1-2 T ripe "yogurt" (made and fermented with a little of the previous batch or pro-biotic capsules emptied into the vitamix when I make my almond "milk"). Then add about 2-3 T flour and a little water and leave until it is bubbly (the next day usually). In a medium sized glass bowl, I add 1 C non-chlorinated warm water to starter (I may try more next time), mix it well, add 1 t salt (any maybe a little olive oil), then 2 C white Einkorn flour and 1 C fresh ground whole Einkorn (or a mix of other whole grains). Let it sit for 1+ hours then put in fridge over night. Next day, take it out of fridge for a few hours (till it is noticeably expanded), then preheat and bake with LoafNest as instructed. Yum!
LOVE IT!
Loafnest is the easiest way to make bread! I make sourdough almost every week using my Loafnest.
Easiest Sourdough Bread Ever!
I've made sourdough for a few years, but it required such a big time commitment. With my Loafnest, I just mix up the dough in the evening and bake the next day. I add more or less sourdough starter depending on what time I want to bake. The process is so easy that I make a loaf of bread nearly every week, and the results are consistently excellent! Our current favorite is olive rosemary sourdough bread. Yum!
Artisan Bread with Crunchy Crust and Soft Center
Make artisan bread everyday with complex rich flavour